Introduction
This question will always be raised from fear and the unknown. 'Are Rumors on Fake Organics in Chinese Food true?'
There are many good reasons i might add but it depends on where you eat and how critical and aware you need to be as in any situation, buying out on the streets or a small side cafe or restaurant will offer more chances of such problems
The bigger and more city type establishments in Malls are likely to be under stricter rules.  just be aware and apply good sense.
---
Fears and Eating Places
Many including myself several years ago, had doubts and reservations on Trip to China some of these questions may arise in Many people's minds: Should i take my survivor kit and will i be protected for most common infections and illnesses?

Is Chinese Food Healthy to Eat?
What about Salt [sodium content ] is it really authentic style, taste and spices?
Are Rumors on Fake organics in Chinese food true?
Will my stomach deal with this stuff?
We can go on and on fueling the fire of uncertainties that can be the downfall of actually travelling anywhere let alone China or Asia
From my personal experiences, and i am still alive and healthy and kicking Still years later to tell the tale,[touch wood!] you didn't see me do that right,OMG!
What is more important is making sure don't make a habit of eating out at stalls and crude shopping centers offering foods in market like halls. Of course trying out snacks with the locals is fascinating and interactive to see foreigners, chewing on a chicken wing or contemplating some spicy meats on a stick, this approach is exciting and attractive.
Some cities and provinces are less likely to give you stomach upsets or bugs due to cleanliness and preparation, and my recent trip in 2018 for 8 months i noticed many eateries are now showing the kitchen area through a transparent glass window. Alternatively TV screens place Comfortably in the dining areas so that the kitchen can be viewed.
Like everything in life you need to Gauge the situation for yourself and make decisions if its good for you or not. Beijing, shanghai, Guilin, Shenzhen, Zhengzhou, Hong Kong etc…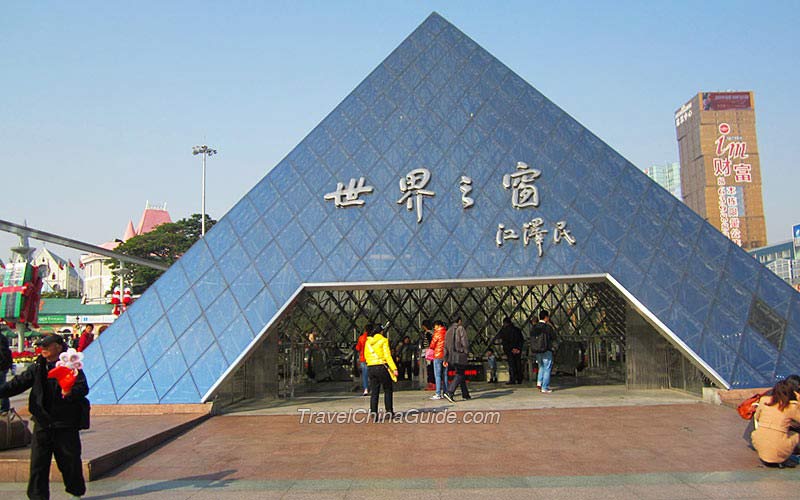 Some years ago it was in the news and some ka-fuffel about third grade reusable oil being used in Some Chinese cities, what became of it was it just a rumor?
In the news always seems to be something about china! As i see it China is in for a good pounding from the international community, especially from USA with Mr Bad-ass Trump.!
Is it possible to make substitute foods  and what are Chinese Government position and punishments on offenders?
Is it a particular Province that this was happened?
International:
Which countries in the world can truly say they haven't Endured similar Accusations , Criticisms and Rumors?
Native Quality and local Cuisine's and International
---
Healthiest Chinese Food: According to Dietitians
Internationally: Recognized healthy Chinese foods TAKE- AWAY!
Shrimp and Vegetables With Black Bean Sauce. …
Beef and Broccoli.
Mixed Vegetables.
Extra Vegetables.
Moo Shu Vegetables
Moo Shu Chicken.
Steamed Dumplings.
A Small Soup.
Chinese Eggplant With Garlic Sauce.
CONCLUSION
Be smart be aware and eat in bigger establishments to be safer! Are Rumors on Fake Organics in Chinese Food true? it is difficult to say! just ensure you visit he larger and cleaner looking restaurants, also with friends as you are better looked after they know the 'NO GO' places
Cities are obviously likely to be under video cameras in kitchen and more governmental control as i see it here in Shenzhen where i live the majority of the time,
however when i go to Hong Kong i still find myself being watchful and careful as over there you have dubious places if you try all and sundry,so rule of thumb, check it out see the environment then decide but go for larger malls and shopping center's
HAVE YOUR SAY ON THIS POST
Did this post offer 

useful info 

for you?

Did it answer Questions

 or leave you wanting?

Well being, Healthy lifestyle and eating well will you practice this?

Is China now 

a more interesting possible destination?
All comments will be responded to below.
Christopher
AFFILIATE DISCLOSURE
Any links you clicked on this site and buy products, May result in me receiving affiliate commission. You will not pay more by buying when you click My suggested and related product links, Purely a measure of my research or personal experience leads me to believe it may be helpful and useful to you. Thanks in advance for your support
My Other Blog Sites
https://travelingingoodhealth.blogspot.com/