My Trip China
The Richest experiences come from traveling, cultural exchanges, social connections, business and conventions, outdoor activities and shared inspiration and information, it is my immersion into this life that has been a real understanding of Asia and its quirky and unorthodox methods as we know it
China has always been a location I wanted to experience and travel, Beijing, Shanghai, Dalian, Zhengzhou, Beihai, Changsha- Hunan, Shenzhen
These Locations offer such beauty and cultural infusion that keeps you in Awe! from canoeing to long-distance buses, bicycling, Taxi through farmland and village, eating just about anything that is local, beers and various Chinese tea, Oolong, black, green, red, white, jasmine!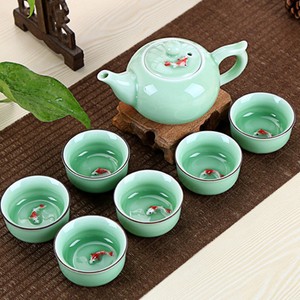 Chinese Tea [Cha] is a lifestyle and consumed daily like breathing, where international drink coffee mainly Chinese are obsessed with tea drinking and in every shop and home it exists.
Eating and Drinking go hand in hand with tea,tastes vary according to types of tea and preparation,there are classes you can attend to learn the principles and best practices for entertaining your guests. Supermarkets and malls have whole outlets with training.
I  Want to Offer my tried and tested experience during my stay in Hong Kong and Mainland China. Those of you contemplating a visit or seeking employment in Asia would find these experiences a useful guide through my struggles and achievements.
My Beginnings in China: are somewhat different to many travelers, this was due to very unique and significant reasons that catapulted me in Asia!
Love: – Invitation to travel to Beijing- an opportunity to leave a job for a much inspired Travelling, lifestyle and create Dreams
Leaving Portsmouth a Naval base and historic dockyard of the famous Mary Rose Gallon of  King of England Henry 8th. Its maritime seaport and submarine build yard town center on the South coast of England.
  I was incredibly bored and uninspired employed some 8 years as a remote Systems Administrator in London England.
 I Fell in love with a Chinese National during my stay in the City of Portsmouth in Hampshire. This romantic interlude made me consider the possibilities of going to Asia.
As during a months vacation to meet with my friend's family, I was energized which allowed me to consider the possibilities that could be beneficial in many ways for my future.
A DARE: that I would not commit to my new passion and conviction to leave England and I wouldn't last 3 months abroad in Asia. To me, that is a challenge and a red flag to a bull!
In My Opinion a majority of those considering a change in either employment or traveling, I would recommend as a light backpacker with an open mind  you should be ready to embrace alternatives you will undoubtedly encounter Traveling in Asia and China
CONCLUSION:
Making steps to change your way of life can never be a poor choice or a bad act, WHY? Because it is following a passion a dream and most of all being able to look back and realize you were not afraid to actually make things happen
The Moral of The Story
IF you don't try you will never know or appreciate your potential, never fulfil anything. It's not even about failing or winning its the taking part in Experiencing your life goals
Christopher